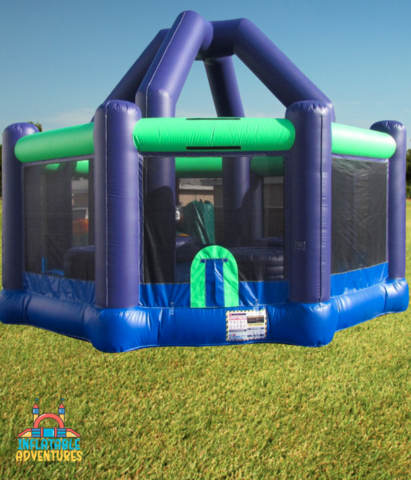 Description
I CAME IN LIKE A WRECKING BALL!!!
This Wrecking Ball Inflatable Interactive Game is a blast for any event!! Each opponent stands on an inflated box and swings the 'Wrecking Ball', made of foam rubber, trying to knock off the other players. The challenge is maintaining your stability on the box, which is slippery and designed to keep you off balance. One of our most popular teen and adult games.
This unit requires 1 outlet within 100 feet of the set-up area.
Uses 2 blower units