Sports Fun Package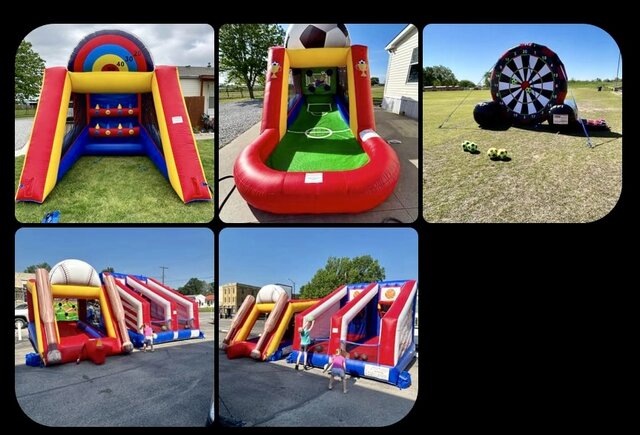 Description
Get ready to unleash your inner athlete with our all-new sports package! It's a thrilling fusion of fun and fitness, featuring a spectacular array of inflatable sports attractions. Score big with our larger-than-life Soccer Darts, perfect for those who want to test their precision and power. Or shoot some hoops in our inflatable Basketball court that lets you slam dunk like a pro!
But that's not all – step up to the plate in our inflatable Baseball setup, where every hit is a home run. Then, take your best shot at our Soccer Goal Kick, and feel the rush of scoring the winning goal. Don't forget the classic Ring Toss, reimagined as a bouncy challenge that's perfect for all ages.
Our Sports Package is more than just a set of games; it's an inflatable playground designed to bring out the competitive spirit in everyone. It's ideal for birthday parties, team-building events, school festivals, or just a fun day out with family and friends.
So, why wait? Book our Ultimate Sports Package today, and get ready for an action-packed experience that scores high on excitement and creates memories that last a lifetime!