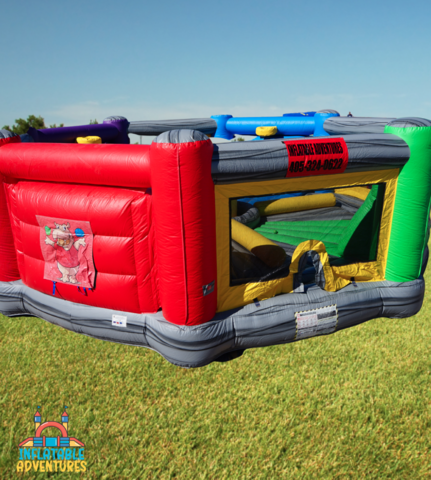 Description
HUNGRY HIPPO interactive game based off of the children's game called Hungry Hippos. 4 players strap themselves to a bungee and try their best to gather as many balls as possible. The goal of the game is to fill your basket with more balls than your opponents. The most balls wins. This unique interactive inflatable is fun for just about any ages 6 and up.
Toddlers 6 years and younger can enjoy playing in the unit too without attaching themselves to the bungee.
Dimensions: 30' x 30' x 8'

This unit requires 1 outlet within 100 feet of the set-up area.
Uses 2 blower units