Foam Adventure Package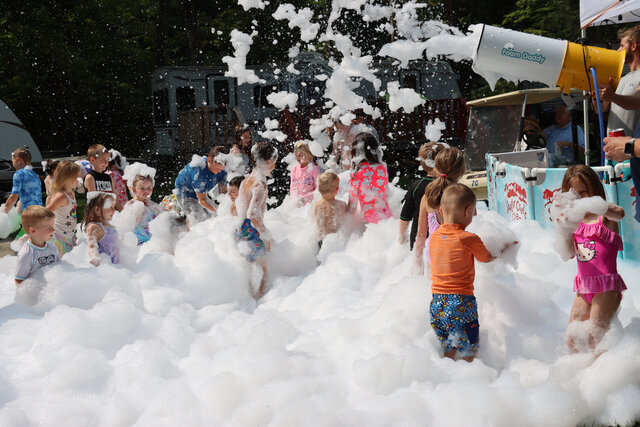 Description
Ready to have a FOAM-TASTIC time? Experience the ultimate adventure with our Foam Adventure Package! This all-inclusive package is perfect for adding a unique and thrilling element to any event or party. Dive into a sea of fluffy, frothy foam with our state-of-the-art Foam Daddy machine. Pump up the volume with our top-of-the-line sound system, ensuring crystal-clear audio quality as your guests dance and play in the foam. Safety is our top priority, which is why we provide a trained attendant to oversee the foam machine and assist your guests. For an extra element of excitement this package also including an inflatable*, perfect for kids and adults alike. Our Foam Adventure Package guarantees a unique and exhilarating experience for everyone involved. Book today and don't miss out on the foam-filled fun!
*
Call for bounce house of choice-405-324-0622
Check out what else we offer!
Show Primary and Secondary Categories