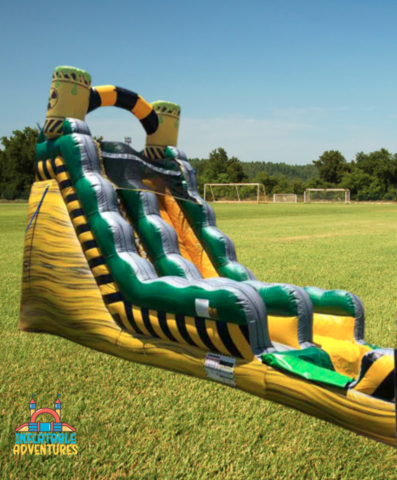 Description
***CAUTION*** \\\Hazardous Waste/// The Toxic Drop may look dangerous with its oozing barrels of radioactive materials, but the only danger your event is in is HAVING TOO MUCH FUN!! This slide is guaranteed to radiate your next party with fun times and new memories!
Recommended for ages 3 & up.
Dimensions: 30ft long - 12ft wide - 25 ft high
This unit requires 1 outlet within 100 ft. of the set-up area.
Use 2 blower units