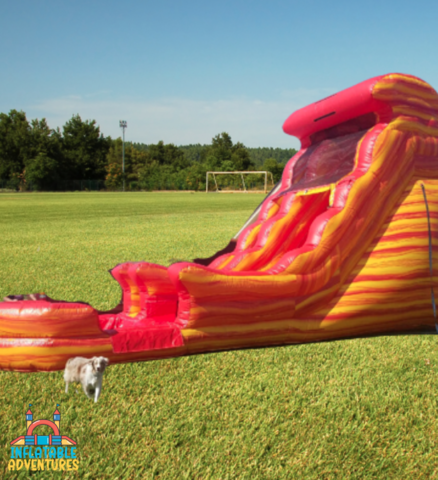 Description
Possibly the best thing you could consider having at any event or birthday party on a hot summer day to keep all of the kids cool and entertained for hours is a large inflatable water slide with splash pool attached! Our ever popular and largest waterslide will make your event and adventure! This 25ft tall lava slide plummets you down crashing into a pool of coolness!
Age recommendation: 5 and up
Dimensions: 30ft long - 12ft wide - 25ft tall
This unit requires 1 outlet within 100 ft. of the set-up area.
Uses 2 blower units